Sleepwalkers Story illustrates the Stage One - Awakening of the Creative Conscience experience. Before you go further, feel free to check out the Stage One - Awakening.
Intro
What happens if we are unaware of what our inner-self wants, or worse, if we choose to ignore it?
In course of our lives we endorse multiple identities or roles: we are in turn parents, children, professionals, patients, colleagues, friends... Each of these identities comes with a set of rules, expectations and obligations. Some of the identities are chosen consciously by us. Others are imposed to us from the outside. From our birth we exposed to all sorts of influence: family, friends, school, work, politics, media. They shape our conscious presenting us with ideals, values and goals to achieve. We are so used to this that we do not notice. We can even think that these values and goals are our own. Our deep inner selves however are distinct from these roles.
In case we chose to ignore our inner essence, one or several of our identities would take over our lives. The inner-self is put aside and ignored. Genuinely important projects are postponed. The goals we pursue are the ones dictated by one or more dominating identities: be it about life in general, career, relationships or anything else. As result many of us do not steer their reality, it happens to them like a dream according to someone else's scenario. They are sleepwalking.
Sleepwalkers conform to the values and expectations associated with their given identities. They are unconscious – sleepwalking - in the sense that they ignore the aspirations of their inner-self. Automatically performed routine activities (sleeping, eating, walking, working, studying, shopping, watching TV…) gently tock them into an even deeper sleep. The existence is wasted away: people unconsciously deny themselves what they really want on the inside.
To be truly free, we should be free to choose the identities that are aligned with our aspirations and discard the roles that were imposed on us. To do so we have to wake up, to become self-aware.
Streets are an amazing theatre where I, within the limits of my own perception, could witness most of the sleepwalker's archetypes live. The images featured in this project were shot during my annual trips to North America in the streets of Vancouver, New York, Toronto and Montréal. Geography matters little though, I am sure I could witness similar identities be it in Moscow, Tokyo, Amsterdam or Havana!
Awakening is the first step to freedom, followed by Awareness, Visualisation and Alignment. Click here to learn more how Creative Conscience can support your on your way to Self-Actualisation.
Ignoring the Bigger Picture
Sell, sell, sell! Stocks are going down!
Sleepwalkers lose the sense of the bigger picture that exists outside the scope of their identity. They do not feel connected to the world around them. Their universe is limited to the boundaries of that particular identity. They sleepwalk through reality ignoring everything around them. The inner-self is buried deep underneath.
Zero Alignment With Genuine Aspirations
What Kind of American Dream Is Mine?
The life is not always built according to the inner-purpose. Some sleepwalkers totally ignore their genuine purpose. Some might have vague artificial purposes they have been presented with at some stage of their lives. They seldom truly believe in them themselves. Others might have genuine aspirations and dreams, but they postpone these in order to pursue goals that others (family, society, friends) expect them to achieve.
Going through the motions
The French expression "métro, boulot, dodo" is a wonderfully succinct way of saying that you live through routines. Métro refers to a subway commute, boulot is an informal word for work, and dodo is baby talk for sleeping. In addition to its English equivalents - the rat race, the same old routine, work work work – it expresses the sense of constant movement.
Week after week sleepwalkers engage in a range of daily routines without being really conscious. They perform on workdays and unwind on weekends. The cycle continues on and on. It is not exciting or inspiring, but it gives a sense of comfort and security.
Absorbed by futile pastimes
We're gonna pop some tags!
When the "needs" dictated by different identities are fulfilled, the empty space between activities is filled in with various activities often without any added value. This may be shopping, video games, TV, pointless web surfing, lamenting, criticising others, eating… Sleepwalkers themselves have difficulties in explaining why they procrastinate "I had nothing better to do", "It is relaxing" or "I always do this".
Passive Attitude To Facing Problems
I don't go looking for trouble. Trouble usually finds me.
― J.K. Rowling, Harry Potter and the Prisoner of Azkaban
This type of sleepwalker lives according to the principle "Let it be". They hate conflict and avoid confrontation as long as possible. They never take active control of their life events. They may be very unhappy and feel trapped in their lives, but do not take any action because they do not see any way out. They systematically repress critical issues until they, sometimes violently, erupt to the surface. Subsequently they search comfort in procrastination, routines and numbing habits like video gaming, gambling, smoking or drinking. They always have a bunch of good reasons why the change is not possible. One of them is that they are currently making a short- or long-term self-sacrifice in the name of a better distant future for themselves or for others.
If you don't make time for yourself, who will?
God is busy and has no time for you.
― Dejan Stojanovic, The Sun Watches the Sun
In what calendar are kept the records of those next times which never come?
― Helen Hunt Jackson, Ramona
All time available is devoted to satisfy the "needs" associated with various identities. These people often complain that they do not have time to do things they love. They keep postponing their dreams, goals and desires until the mythical "next time". Only this "next time" never comes. Weeks, months and years go by until the sleepwalker realises that it is "too late". In fact, it is never too late!
With so much noise around how can I even hear myself?
Awesome dude! This one is going viral, I'm tellin' ya!
The mind is cluttered by the constant flow of unfiltered information through social media and communication devices. Nowadays it is considered natural to be connected and reachable 24/7. There is almost no space for one's own emotions and thoughts. The sleepwalker is not in control of topics in streaming into his Facebook timeline. The resulting thoughts are not focused on own aspirations or interests but on induced subjects. This informational clutter further inhibits one's own self awareness.
Low enthusiasm, energy and inspiration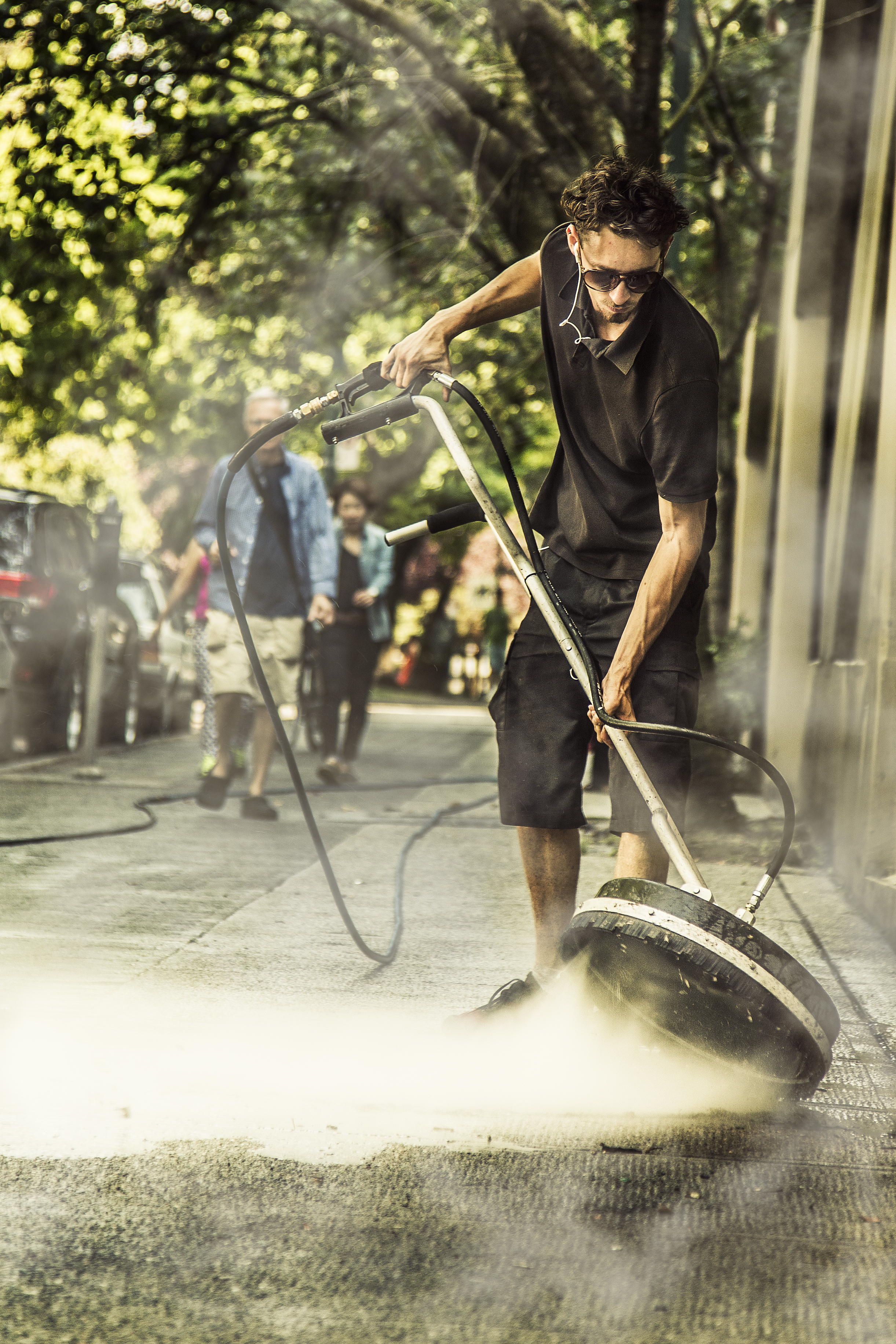 Nothing really appeals to a sleepwalker. They are too busy fulfilling other peoples' expectations. This is what determines their lives. They are focused on what "has to be done" to the detriment of their own dreams, motivation and aspirations. These are put aside and postponed.
A sleepwalker ignoring his own aspiration and purpose often gets trapped in vicarious living; be it through video gaming, TV shows, books or movies. They see characters having a purpose, passing major life milestones, accomplishing goals. Through empathy and attachment, they identify themselves with the characters and experience a vicarious feeling of achievement and personal growth. This fills in the void and plunges the inner-self into even a deeper sleep.
Draw a Line Between the Inner-Self and the Identities Without Denying Them
I did all the job, but she got all credit! She stole that promotion from me! Am I wrong?
Whilst ignoring their inner-self, sleepwalkers often become defined by one or more of their social identities. In such a situation they build themselves around a role: son, mother, partner, professional, etc. If for some reason this identity is discontinued the whole sleepwalker's world falls apart. They are completely disoriented as the aspirations, purpose and goals they used to pursue were completely subjugated by that lost identity.
Breaking up is hard to do!
Whilst ignoring their inner-self, sleepwalkers often become defined by one or more of their social identities. In such a situation they build themselves around a role: son, mother, partner, professional, etc. If for some reason this identity is discontinued the whole sleepwalker's world falls apart. They are completely disoriented as the aspirations, purpose and goals they used to pursue were completely subjugated by that lost identity.
A life event can shake an identity and trigger the awakening
Today is the day… I knew it was going to happen!
Sometimes an important event can break this rhythm and trigger the awakening: be it family drama, illness, losing employment or midlife crisis. An identity can be brutally removed. It then becomes clear that the supposed life-vision, aspirations and purpose were the ones of that given identity. Some will be courageous and develop new identities in alignment with the aspirations and purpose of their inner-self. Others, too tired or afraid, will slip back into the reassuring routine and/or seek refuge in the past.
Keep Asking Yourself. Deep Inside You Know!
What's gone is gone! Now, who am I ?
You are MORE than your identities. In fact, you are who you've always been. The answer is right underneath your identities. Even if you have been looking away for a long time, your purpose is there inside you. How do you reach it? First find what makes you happy, then ask yourself why it makes you happy. When you find what it is, you will know for sure: it will be an "Aha!" or "Touché!" moment, maybe you will cry or shout. Congratulations, you have found what your inner-self wants! You can now build new multiple identities in alignment with this purpose. The purpose is different from goals - it is more general – an aspiration. You must be able to align multiple identities with the same purpose. For example, the identities such as fashion designer, drawing teacher, mother, art dealer, make-up artist or florist can all be aligned with the purpose of "bringing beauty to people's lives". Similarly, the identities such as researcher, engineer, architect, automotive designer, shoemaker will all serve the purpose of "improving the quality of human existence". If an identity vanishes, another can be developed to serve the same purpose. The purpose is not a goal, it can never be entirely and universally achieved in one's lifetime. It is simply la raison d'être - your reason to exist.
More examples: "To inspire and unleash creativity in every individual, one person at a time"; "To help women discover their worth, break their barriers, and realize their hopes and dreams"; "To educate and enable people to achieve their best health and hence, live a happier and healthier life."
Align your identities with the purpose
"When I discover who I am, I'll be free."
― Ralph Ellison, Invisible Man
Knowing your own true purpose is something that makes your inner-self sing. But the process is not finished there. Once you have found your purpose you will have to decide what you will do with it. To break the sleepwalking cycle, you will have to align your identities with your purpose. You might be able to align your existing identities, or you will have to alter or walk away from them or develop new ones. The alignment will make the setting of genuine own goals easy and exciting. Working towards these goals will make every day a joy, as everything you do will provide you with a sense of authentic achievement. Everything you achieve is now in line with your purpose. This will supply you with unprecedented inspiration and energy for further endeavours.
Now You Know You Are More Then Your Identities
Seeing your Inner-Self separately from your different identities brings you to a new level of conscience. Soon, your Inner-Self will allow you to move even two levels higher - it will point you at your very Life Purpose.
Get Lucid And Take Control, or...